Description
Lumion 12.5 Pro Architectural Visualization Software – Lifetime for Windows
Lifetime Activation – No extra fees in the future.

Digital download – You will receive a link to download the software

We will activate the software for you by TeamViewer

Lifetime License.

90 days money back guarantee.

For Windows.
New features. New possibilities.
Whatever you imagine, you can render in Lumion. As an all-in-one visualization solution for architects and designers, Lumion has everything you need to bring your vision to life.
Now with a Lumion lifetime Activation, you're guaranteed to be on the latest version of Lumion and take advantage of the latest features, assets and rendering effects as soon as they're released.
Explore the new features in Lumion 12.5
New features such as volumetric spotlights, omni lights and surface decals add to the wide collection of atmospheric, visually striking features and effects. A vastly improved scene-building experience and subtle yet powerful usability and workflow improvements make Lumion much more intuitive and significantly faster.
Beautiful results, quickly rendered
Lumion 12 Pro is not your typical architectural visualization software.
It's different. The moment you turn on Lumion and import your 3D model, you'll feel like you've entered a delightful, easy-to-control world. Easily add context, detail and atmosphere to your project and enjoy a simpler workflow. 
With Lumion you can turn any design into an experience others can see and feel.
A world of context at your fingertips
No matter the setting. No matter the story you want to tell. Lumion allows you to create a world of context and surround your design with atmosphere and emotion. Explore different lighting effects, material choices and weather conditions with just a few simple clicks.
Capture the details of life
It's the details that matter. They anchor your design to a time and place. They help convey a sense of scale and potential. With a diverse content library of materials, objects, characters and nature items, Lumion gives you all you need to breathe life into your designs.
Create a shared visual experience
Lumion's lightning-fast speeds and intuitive 3D environment make it easy to iterate and perfect your design ideas — without wasting a moment's notice. From the first design evaluation to the big client presentation, Lumion creates the visual foundation for everyone to feel invested.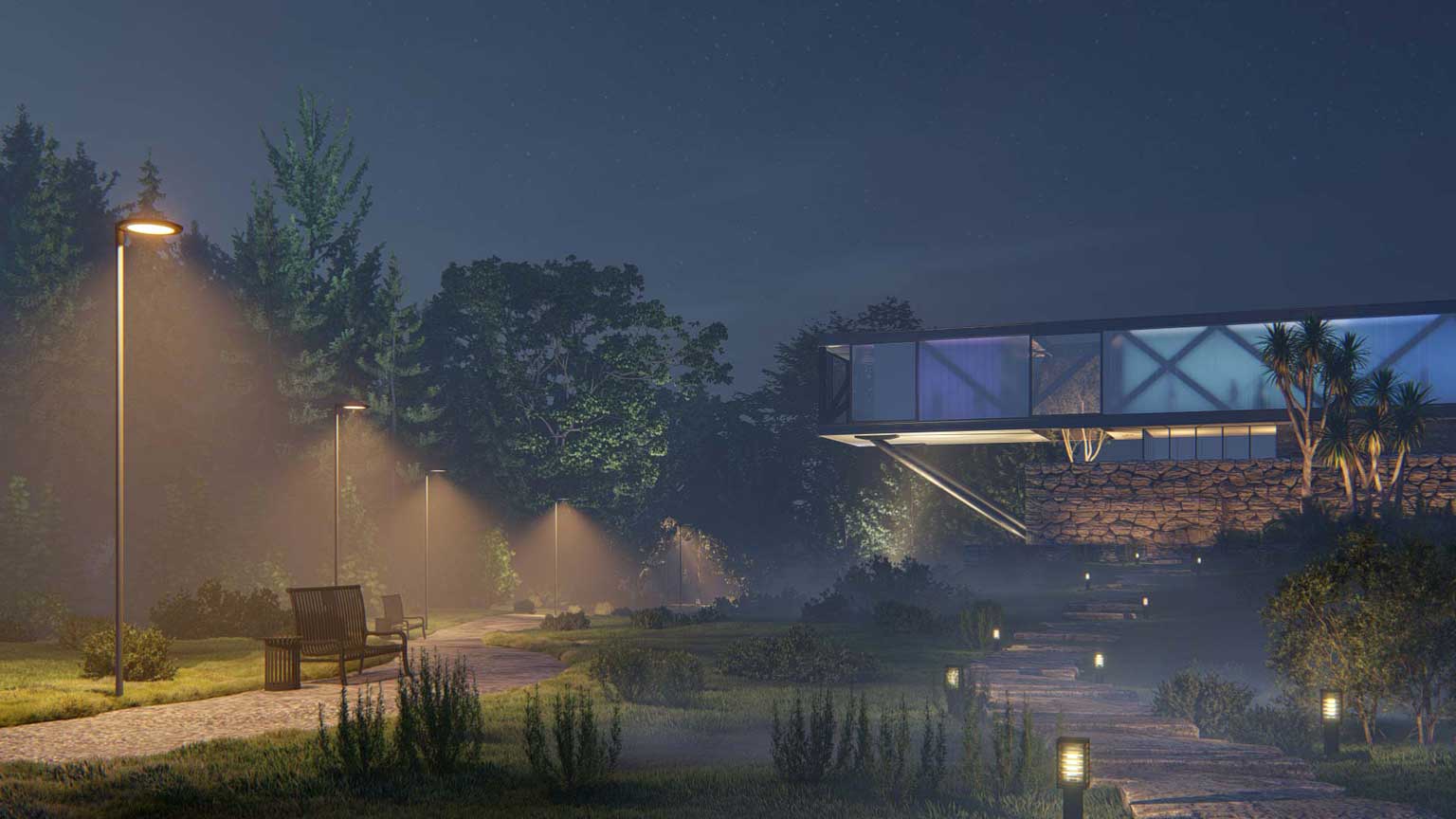 With Lumion 12 Pro, it's easier than ever to illuminate the atmosphere of your designs and cast their most remarkable elements in their best light. The new volumetric light effect for spotlights lets you cast a visible beam of light throughout your scene, adding atmosphere and dimension for a beautiful, cinematic ambiance.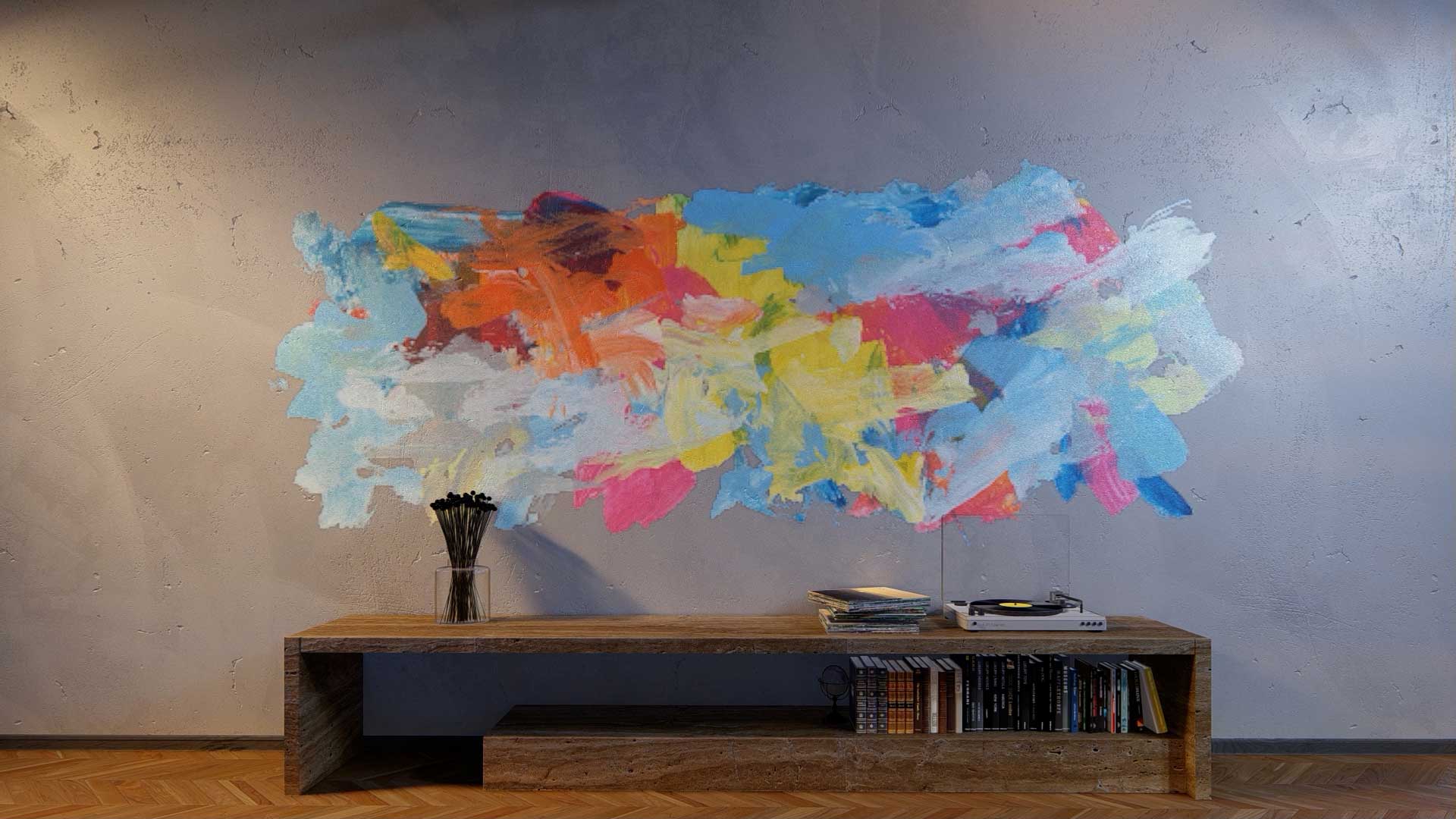 You can also import your own custom decals. Instantly feature a mural, graffiti or other artwork. Increase realism with subtle markings and changes in color. Incorporate local signage and pavement markings into your projects. The creative possibilities are endless.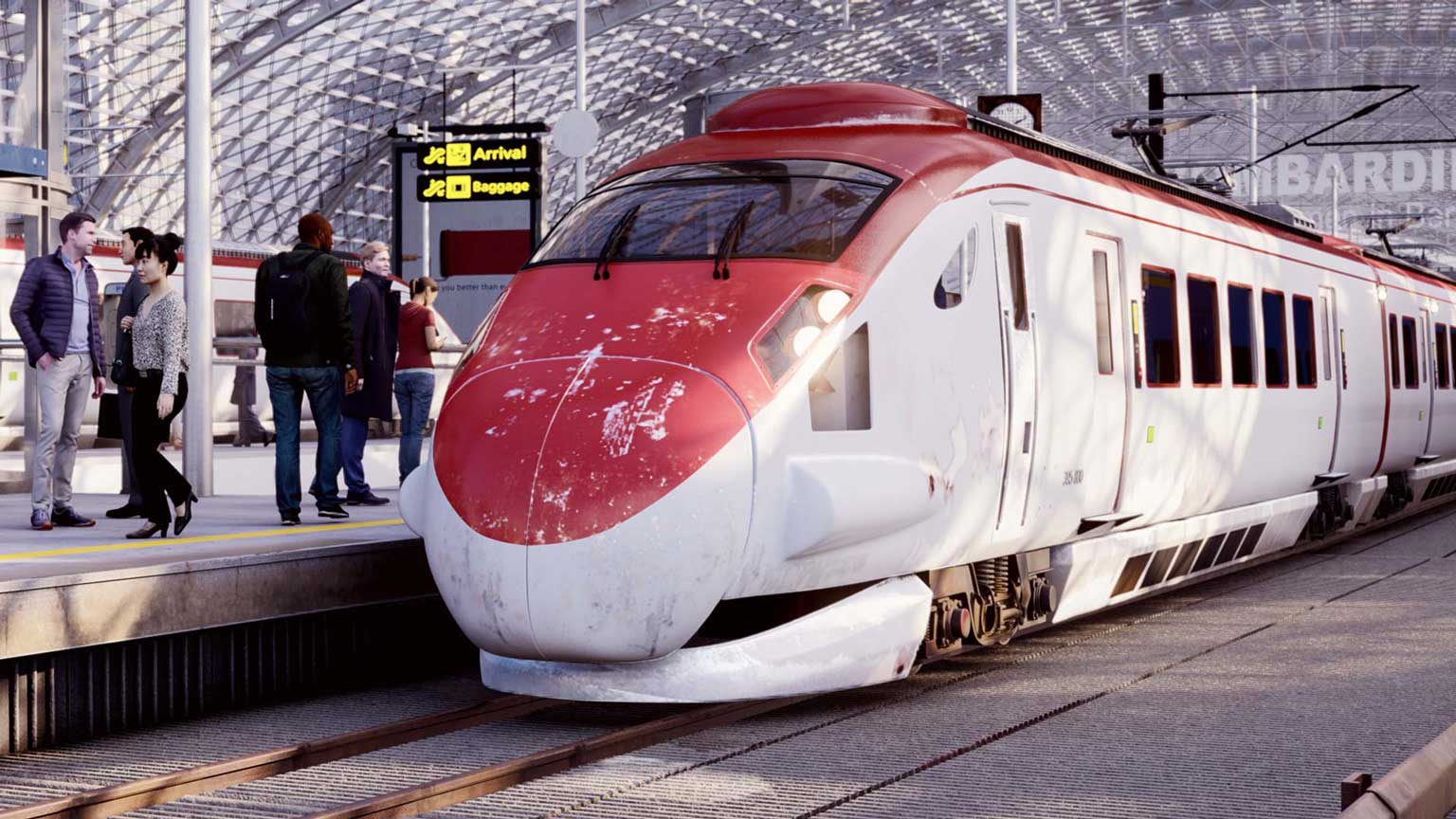 Give your visualizations a touch of character with 142 new surface decals. In just a click, you'll transform walls and other surfaces with imperfections and wall art, including watermarks, exposed brick, moss, chalk drawings, paint markings, road markings, potholes and much more.
You can also give any omni lights across your scene that gorgeous, atmospheric glow of volumetric light. This is perfect when you want to show subtle rays coming from your fill flights or other non-directional sources of light. Aim for greater realism by easily modifying the volumetric omni light's color, brightness, falloff, shadows and more.