Description
AutoCAD Architecture 2023 Digital Download.
You will receive a link to download the software + Activation file.
Lifetime Activation for one Device. No extra fees in the future. 
For Windows only.
90 days money back guarantee. 
The 2023 Architecture toolset is included with AutoCAD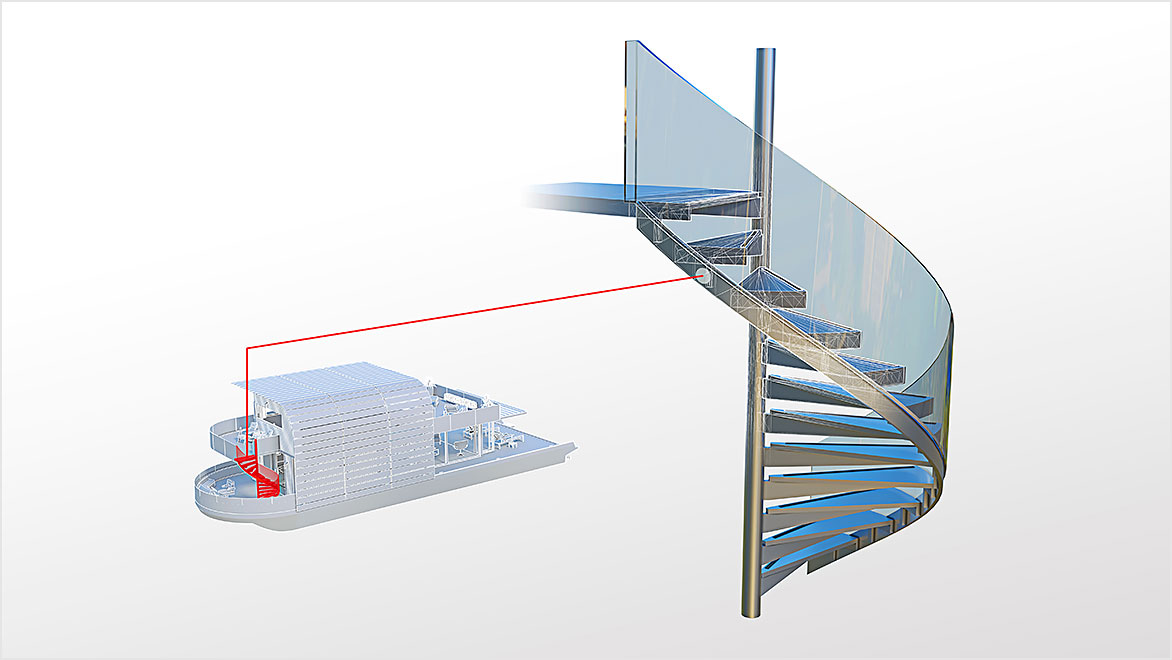 AutoCAD Architecture 2023 toolset gives you all the tools you need to complete your projects faster and scale your project pipeline. Boost architectural design and drafting productivity by up to 61% with time-saving features and task automation:
Access our library of 8,500+ architectural components, including multilevel blocks
Automatically generate floor plans, elevations, sections, and ceiling grids
Quickly place walls, doors, and windows with real-world construction
8,500+ architectural components
Make use of over 8,500 intelligent architectural components, including multi-level blocks, to support various layer standards. Should one of the pre-existing layer standards not meet the needs of your project, you can create your own by customizing an existing one.
How Layer Standards Determine Layer Name
When you create a new layer using a layer standard, the layer name has a number of parts separated by delimiters (for example, hyphens). Each part of the layer name is determined by rules specified in a corresponding field of the layer standard.
For example, the AIA 2nd Edition layer standard includes five fields that form each new layer name: Discipline Designator, Major, Minor 1, Minor 2, and Status. Each field is separated by a hyphen (?) delimiter, as in the following example:
(Discipline Designator) – (Major) – (Minor 1) – (Minor 2) – (Status)
A layer in your drawing with a Discipline value of "A," a Major value of "Wall," a Minor 1 value of "Full," a Minor 2 value of "Abov" and a Status value of "D," to denote a demolition layer, would be named A-WALL-FULL-ABOV-D.
You can edit the layer standard definition to change these rules.
You can override the information in each field to change the way a layer standard creates a layer name by specifying layer key overrides.
Layer Standards Included with the Layer Properties Manager
AutoCAD Architecture 2022 toolset provides industry-standard layering conventions including: AIA 2nd Edition, BS1192 Descriptive, and BS1192 – AUG Version 2. Additional international layer conventions are also provided including: DIN 276, ISYBAU Long Format, ISYBAU Short Format, and STLB. Each layer standard contains specific information organized in fields. You can specify how the information appears in each field by changing the values in the layer standard fields.
Automatic object generation
Save time and increase productivity by automatically generating commonly used architectural objects such as floor plans, elevations, sections, and ceiling grids.
Walls, doors, and windows
Use elements with real-world behavior and construction, allowing for quicker placement in the documents and drawings that you create.
Drawing version management
Check out and check in files to maintain versioning, prevent unauthorized modifications, and ensure drawing integrity. Easily revert to an earlier version of your drawing with comments history, and view the drawing name appended with check-in time.
Support for layer standards
AutoCAD Architecture 2023 toolset creates multiple layers according to the current standard, using predefined layer standards and matching layer key styles. This lets you automatically generate layers as needed when you add objects to a drawing.
AutoCAD Architecture 2023 Display System
With the Display System, you only have to draw an architectural object once. The appearance of that object will change automatically to meet the display requirements of different types of drawings, view directions, and levels of detail.
Designing with space and zone objects
Enhance your design options. Organize reports with spaces, and use zones to structure spaces into various groups, according to different schemes.
Detail Component Manager
Use the Detail Component Manager dialog box to seamlessly navigate between different detail component databases. A hierarchical tree view and a filter feature make it easy to locate individual components within a database.
Architectural renovation on AutoCAD Architecture 2023
Display existing, demolished, and new construction in a single drawing. This lets you design and produce renovations more quickly, while avoiding errors typically caused by editing multiple drawings.