Description
Autodesk PowerShape Ultimate 2023
Lifetime Activation – No extra fees in the future.


Digital download – You will receive a link to download the software


We will activate the software for you by TeamViewer




Lifetime License.


90 days money back guarantee.
For Windows.
PowerShape Ultimate 2023:
Modeling for manufacture software for molds, tools, electrodes, and more
Create complex 3D geometry to better control CAM software:
Mix surface, solid, or mesh data seamlessly

Import, analyze, and repair third-party designs

Fix faults that can complicate downstream processes
Work faster with modeling for manufacture
Automate common modeling tasks. Quickly convert product designs into molds, tools, and dies ready for CNC machining.
Core and cavity splitting

Electrode design and manufacture

Automated rib capping for EDM
Access advanced simulation
Use powerful mechanical and thermal simulation tools inside Fusion 360 with PowerShape Ultimate 2023 to verify your 3D designs.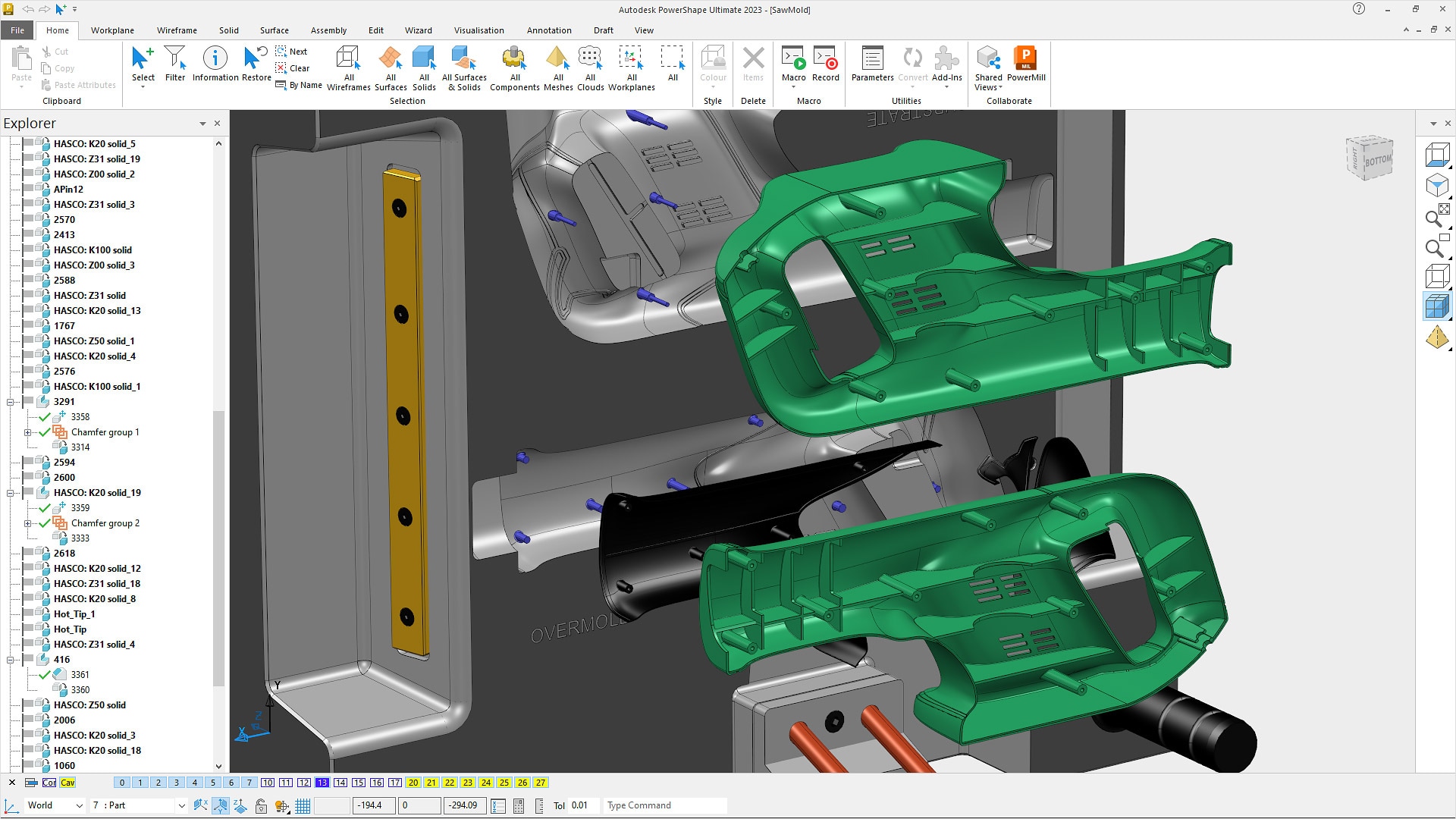 Create CAM-specific geometry and use with PowerMill for enhanced control of your CNC machines
Import, analyze, and repair models
Analyze imported CAD models to identify and fix faults that could complicate downstream processes
Convert imported CAD designs into models ready for CAM programming, even if the model is faulty
Flexible surface modeling
Produce the most complex geometry using powerful surface creation and manipulation tools
Make major changes quickly to imported solid models without the need for a solid history
Core and cavity splitting
Split models into core and cavity halves, including parting surfaces, sliders, and shut-out faces
Automate electrode design for EDM. Add clearance, extensions, holder geometry, and spark gaps.
Avoid damaging cutting tools by preventing access to slots that will be produced with EDM
Specialist press-die surfaces
Simplify the creation of highly complex addendum and parting surfaces, used in the design of press tools
Use built-in catalogs to complete the mold-base design. Add sliding cores, lifters, mold locks, and cooling circuits.
Use reverse engineering tools to convert STL meshes into wireframes, surfaces, and solid models
Access tools to manipulate large STL meshes. Fix gaps, smooth regions, and combine with surface and solid data.